KALAHARI Oily Skin Correction Gel – 35mls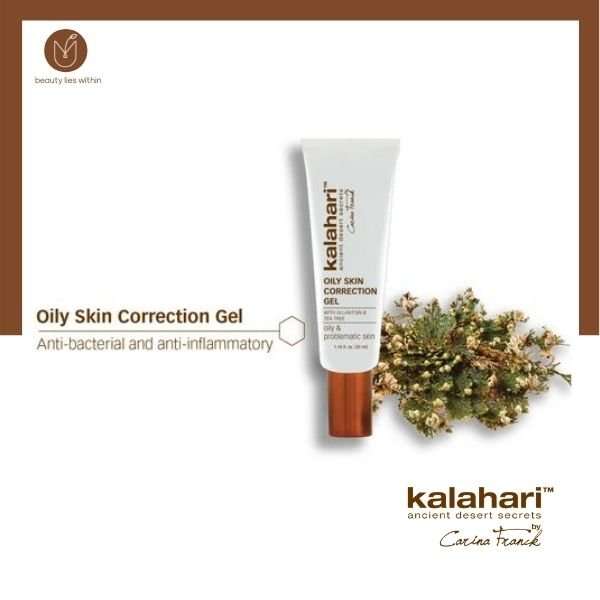 Oily Skin Correction Gel | Kalahari Skincare NZ
The Oily Skin Correction Gel is a highly effective, fast-absorbing gel formulated from botanical extracts of Resurrection plant extract,
1 in stock (can be backordered)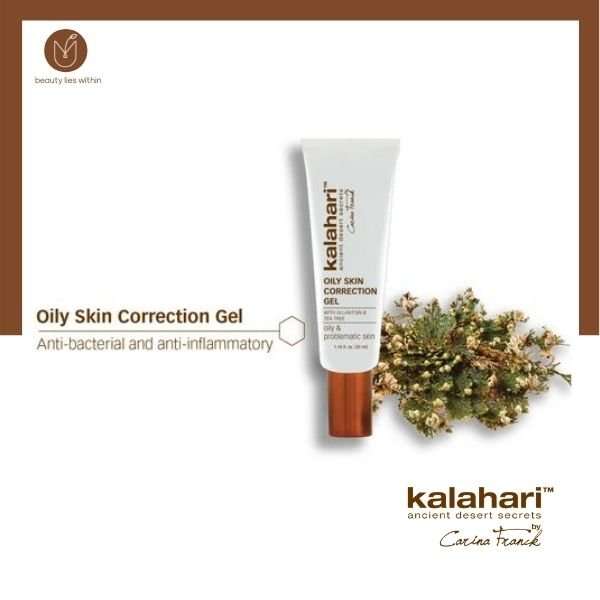 Tea tree leaf oil and Witch hazel leaf extract. The ingredients specifically target oily skin, problematic breakouts, and inflamed skin conditions. This lightweight gel purifies and moisturises the skin, leaving it with a blemish-free appearance.
Oily Skin Correction Gel Benefits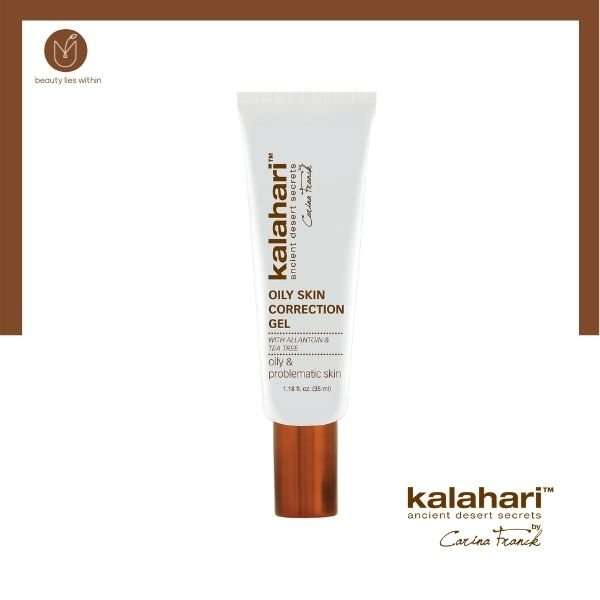 Kalahari Oily Skin Correction Gel Ingredients